dogecoin logo download PNG or SVG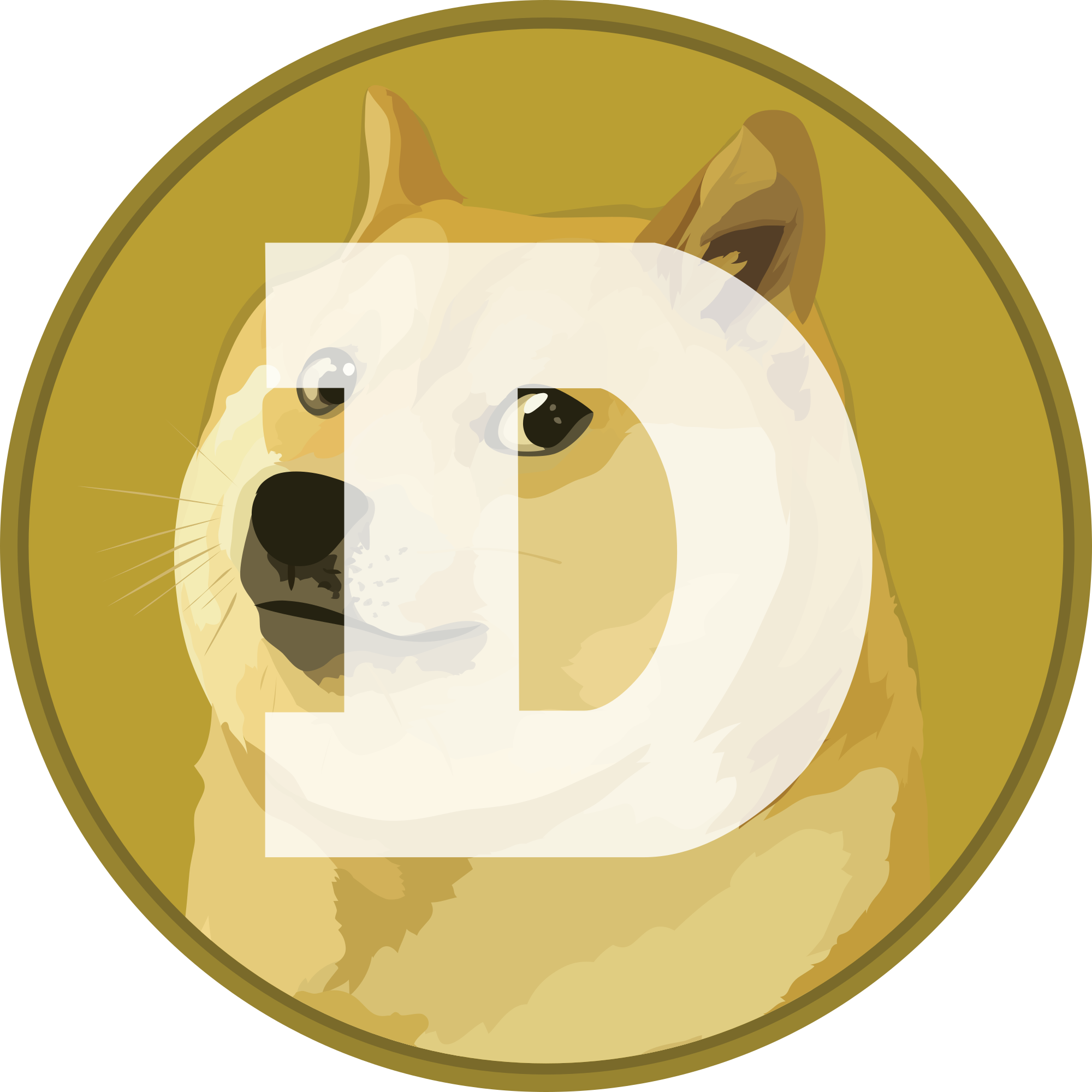 Information about
dogecoin
Dogecoin is a digital currency that was created in 2013 as a lighthearted and meme-inspired alternative to other cryptocurrencies like Bitcoin. It features the Shiba Inu dog from the "Doge" meme as its logo. Initially, it gained popularity through internet communities and social media, and has since become one of the most well-known cryptocurrencies.

Dogecoin operates on a blockchain network, similar to other cryptocurrencies, allowing for secure and decentralized transactions. However, it has a faster block time and a larger maximum supply than Bitcoin. This makes Dogecoin more suitable for small and everyday transactions rather than as a store of value.

Due to its community-driven nature and active online presence, Dogecoin has been involved in various charitable initiatives and fundraisers, supporting causes such as disaster relief efforts and sponsorship for athletes and teams.

For those looking to download Dogecoin logo, we have compiled a list of all the major cryptocurrencies in PNG and SVG format. Our collection includes logos for Bitcoin, Ethereum, Litecoin, Ripple, Dash, Monero, Zcash, and many more.

These logos are perfect for websites, blogs, social media, and other uses. All of them are available in PNG format, which makes them easy to edit. Whether you're looking to promote your own cryptocurrency, or just want to show your support for one of the major coins, our collection of logos has you covered.

So if you're looking to download Dogecoin logo or logos for other cryptocurrencies, look no further than our collection. We hope you find what you're looking for!
See more: